Wedding & Hen's Yoga
Wedding Day Yoga is the perfect way for yoga loving brides to start their big day. Connect with your body and breathe, surrounded by your beautiful bridesmaids.
Your wedding day is all about you! So you get to choose the location - your home, rental accommodation, a park, by the lake, or on the beach.
Read more about our grounding and energising Wedding Day Yoga classes over on the blog here
We also offer private group sessions for Hen's Days/Weekends. Perfect if you're looking for a healthier, more active hen's, and to help your hen stay zen in the lead up to her big day. We ensure everyone has a fun and positive yoga experience, regardless of whether they're beginners or regular yogis.
To book your wedding day, or hen's day yoga, request a quote and send the completed form back to lou@surfsideyoga.com.au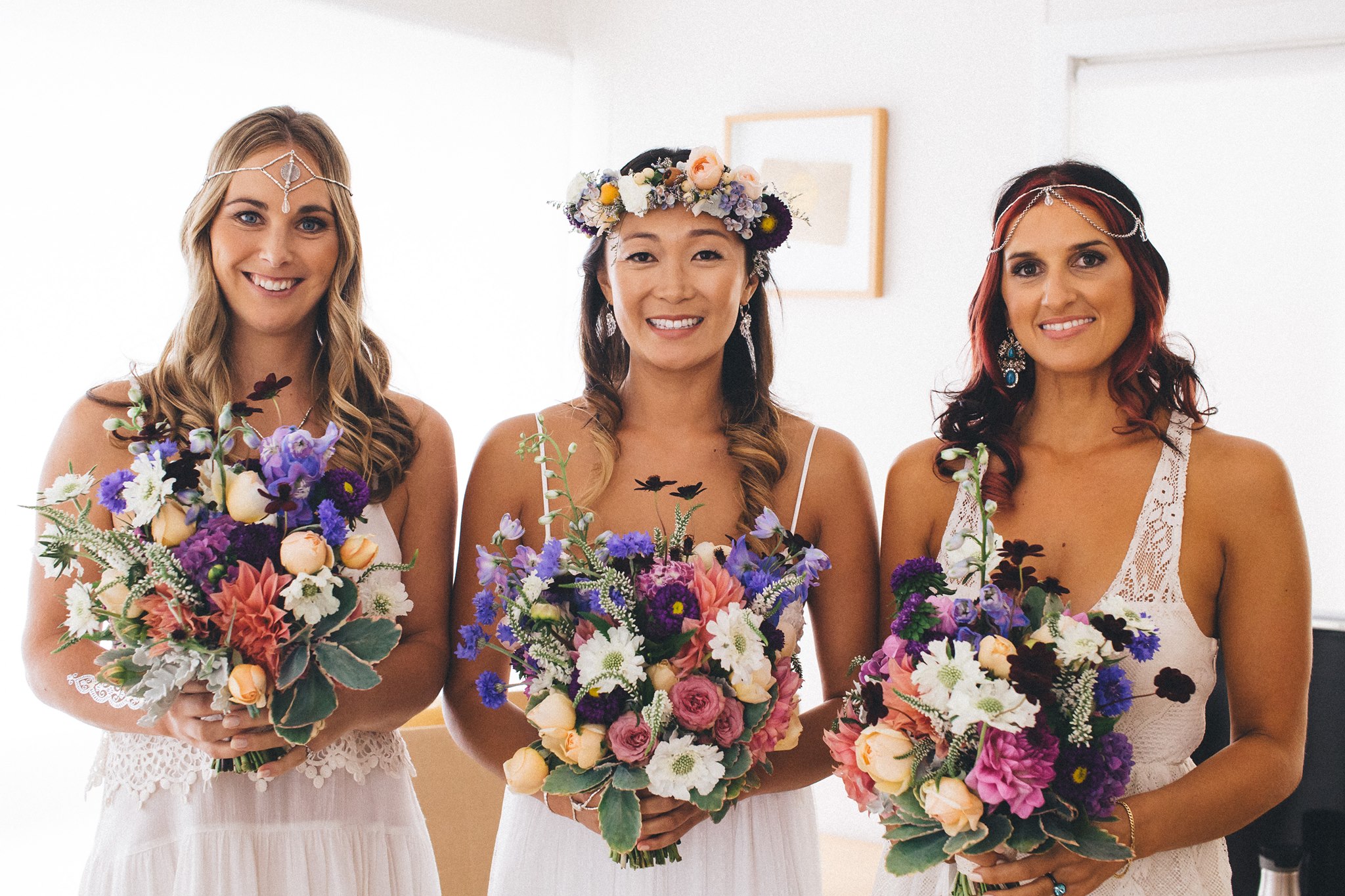 Thank you so much for teaching a wonderful yoga class to myself and the bridal party on the morning of our wedding. It was absolutely the best way to start the day! Lou was fantastic in guiding us through the class, making it completely relevant to the day which calmed my nerves and kept me grounded and relaxed to set me up for a perfect wedding day. I couldn't recommend it enough! Thanks again.
Mrs Belinda Talbot