Spindrift Collections: Ocean Mala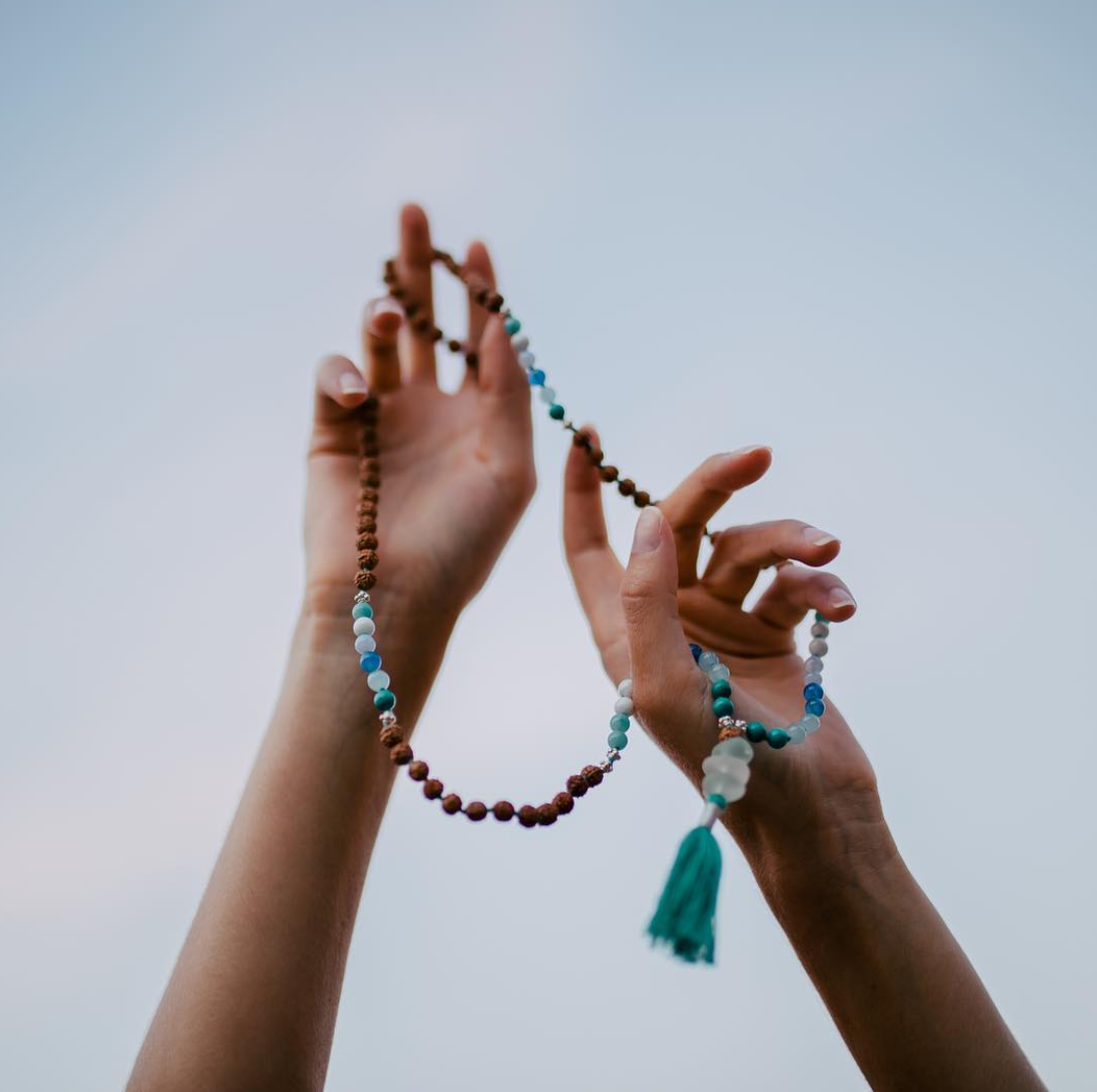 Spindrift Collections: Ocean Mala
The Spindrift Collections Ocean Mala necklace is designed for beach meditations to the sound of the waves.
This beautiful Mala necklace combines authentic sea smoothed beach glass with a wonderful collection of semi precious stones in ocean colours, alongside authentic Rudraksha beads and sterling silver.
It has been designed in a collaboration between Spindrift Collections and a wonderful ethical and sustainable Mala studio in Indonesia.
The gem stones in this Mala are Blue Lace Agate, Amazonite, Chalcedony, Howlite and Turquoise.
PLEASE PRE-ORDER for $100.